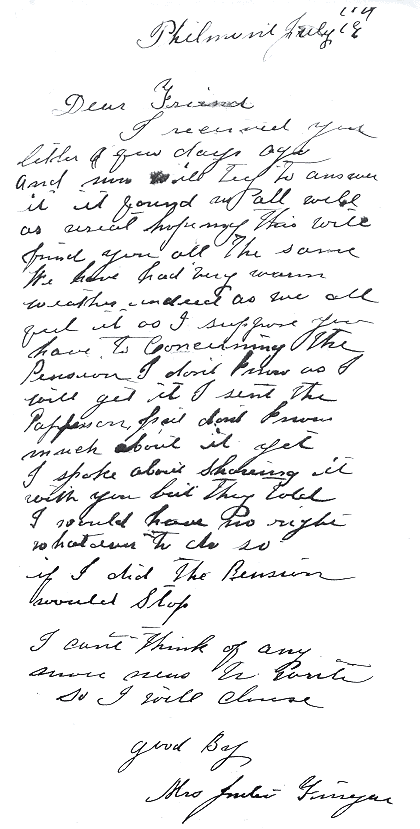 Philmont July 19



Dear Friend,
I received your
letter a few days ago
and now w i'll try to answer
it. it found us all well
as usual hoping this will
find you all the same.
We have had very warm
weather indeed as we all
feel it as I suppose you
have. As concerning the
Pension I don't know as I
will get it. I sent the
pappers in, ???? don't know
much about it yet.
I spoke about sharing it
with you but they told
I would have no right
whatsoever to do so.
if I did the Pension
would stop.
I can't think of any
more news to write
so I will close.
Good By
Mrs. Julia Fingar