September 14, 2020
Today I have added the account of Edward Finger (b. 1867, South Carolina), who was killed by his brother-in-law George Turner.

~~~~~~~~~~~~~

We always appreciate updates and corrections to our data.
---
July 3, 2020
It's nice to see the grandkids in Alaska are safety-aware. It even made it into the newspaper.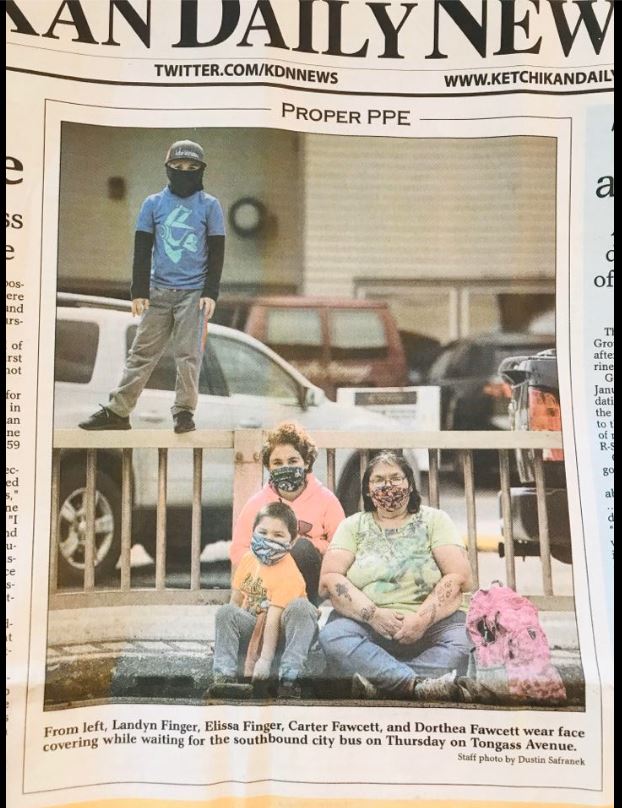 ---
May 24, 2020
I want to let everyone know I have received messages, but I will have to wait as I am recovering from brain surgery and complications.


---
February 12, 2020
Today we added the account of a lightning caused fire that destroyed the house of Cora Finger and her mother Anna Lown.


---
February 10, 2020
I've made the text a little larger on the stories and articles pages.
We've received some updates for James Espey Finger from his son Gerald.
We've add the line of Samuel Finger, and a page about the success of his son Abraham as a businessman.
We also are working on an additional line. Lois Finger was married to the well-known CBS Television reporter Eric Sevareid.
---
January 28, 2020
We've had a couple of messages from family members offering additional information on their lines, and I can add/update the database in real time.

I found yet another line of Fingers, Christian Finger came from Switzerland to Kansas in 1905. We're assuming it was his brother Karl who came in 1925.
~~~~~~~~~~~~~
Just as a reminder, if you use our contact page to send information, you must include your email address if you want an answer. One person sent some things and asked if I would like more, but didn't give his name or address, so I can't answer.
~~~~~~~~~~~~~

---
January 14, 2020
Although it wasn't my purpose, I found another Finger family line. August Finger, his wife Louisa, and daughter Mary came from Prussia to Wisconsin about 1858. Soon they had 3 more children. In and after 1870 they and their descedants are living in Minnesota, where we find most of them.
~~~~~~~~~~~~~
We have found Find-A-Grave to be useful with lots of information. We assume death dates are accurate, but have found errors with birth dates. We try to verify birth dates with primary sources, such as census records, close to the birth year, or actual birth records.

---
January 10, 2020
While doing research I found another Finger family line. Henry A. Finger, his wife, and four children are first found on the 1880 Perry, Kansas census. His two daughters Sophia and Kate are each working as servants in other households. These two daughters ended up marrying 2 brothers, James and William Durnberger. Later, most of the family is found in Toronto, Kansas.

---
January 6, 2020
To start the year, we have added another line of Fingers. Adam Finger, born 1818 in Nassau, Germany, came to the U.S. in 1849 and settled in Lancaster, Pennsylvania. Most of his descendants remained there to this day. Also we made an assumption, based on a number of factors, that Philip Finger was his brother. Much documentation has been found for this family line and has been posted, such as death certificates, birth certificates, and marriage records.
~~~~~~~~~~~~~
NOTE: There are links on some of our pages that point to our old Gedcom pages. However, I was able to make them automatically forward to the new pages. This should work for links from other sites, too. Below is an example:
| | | |
| --- | --- | --- |
| Old Link | | New Link |
| fingerfamily.com/html/d0000/g0000072.html#I964 | | fingerfamily.com/database2/record.php?PID=964 |
---